You have always been able to rely on intuition and feedback from your sales people about how inventory should be priced and marketed to make sure it sells quickly, but now third-party market places and online retailers are changing the way you get in front of buyers. You know the market is moving, but your inventory isn't turning like you want it to. 
Free Resources for Dealers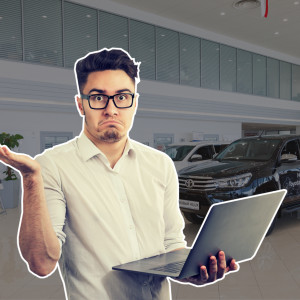 Dealer Knowledge Base
https://www.youtube.com/watch?v=nObmF9wwAyM Every used car manager appraises inventory differently, and usually they believe their way is the best way. From book vs. market data to inventory management algorithms, when you learn how one person appraises a vehicle, you've only learned exactly one way to appraise a vehicle. Moderated by Danny Zaslavsky, Managing Parter at VinCue and
Read More »
Hundreds of Dealers have switched to VinCue in 2020 because we offer tools and solutions that meet the challenges of today's markets. Selling cars isn't magic and it's never been less of an art. Today's market is powered by data and your customers know it. To meet them where they are you need smarter tools and smarter systems. We all know where the market is heading, let us help you get there first.
ONE SYSTEM, ONE LOGIN.
FOR EVERYTHING.
Don't you want to know why?
Hundreds of Dealers Joined VinCue in 2020.
The car market has changed forever. Buyers are smarter, competitors are better-funded, and online sites are turning dealerships into commodities. But it doesn't have to be that way. The best dealers are adapting to this new world — and succeeding.
We know data, and we know you. We know where the game is going and we want to get you there first. VinCue puts dealers in position to close better deals, stay a step ahead of your competition, and stop racing to the bottom on price and value.
No matter your size or challenges, VinCue has the data to help you take decisive actions and earn higher gross per vehicle, right now. 
Country Hill Motors
"AdCue has given us a huge amount of reach in our market for a fraction of what it would cost through other channels. That boosted our web traffic immediately and we were able to send better leads to our sales team."

Danny Zaslavsky, Director of Operations
Case Study
Matt Ford of Kansas City
"Vincue delivers the information and insights I need to fully understand what's happening in my market. Knowing what my competitors are buying and selling uncovers opportunities I might otherwise miss. Vincue is always improving and innovating and they are consistently responsive to my needs as a customer."

Ryan Matt, Owner, Dealer Principal
Case Study
Bob Ruth Ford
"The Vehicle Buying Center has been very effective at capturing private sellers and our move toward better digital retailing. Vincue is the future. The product just keeps growing and evolving with us."

Bob Ruth, Owner
Case Study
CTS Auto Sales of Aurora, CO
"You have seconds, maybe a minute to evaluate a vehicle. Being able to pull up one screen, I can see everything I need right there on the spot. [VinCue] is very easy to use. I don't have to jump around between different tools to find what I need. We're saving somewhere between 30-50% per month [compared to other tools]."

Kyle Glenn, General Manager
Case Study